Investment Property and Commercial Real Estate Update for Greater Vancouver and Fraser Valley areas including Langley and Surrey.
Table of Contents
Residential Property Market Update for the Fraser Valley
It's no secret that property values and sales activity are down in the Fraser Valley residential market. Housing price trends continue to move downward with the average price of a home across all property types in the Fraser Valley at $930,000, down 27% from the market's peak value of $1,282,979 in February of 2022. Detached housing prices have seen the largest declines, with townhomes trailing closely behind and condos holding their prices. This is in line with the market trends during the pandemic where the Fraser Valley saw the largest increases in detached housing prices with townhome and condo price increases trailing behind.
Average Price of Detached Houses in Fraser Valley
The average price of a detached house in the Fraser Valley is $1,390,187, down 28% from $1,927,356 in February 2022.
Average Price of Townhomes in Fraser Valley
The average price of a townhome in the Fraser Valley is $738,458 down 25% from $989,525 in February 2022.
Average Price of Condos in the Fraser Valley
The average price of a condo in the Fraser Valley is $469,019 down 19% from $609,188 in February 2022.
New Home Prices for Condos, Townhomes and Houses in Langley, Surrey and the Fraser Valley
Housing construction prices will remain high as a result of increased interest rates, high labour costs and disruptions in the supply chain. Construction cost escalation has the potential to drive housing higher and reduce housing starts. 30% of developers have plans to increase dwelling unit sale prices to deal with interest rate increases, while 49% plan to reduce the number of new projects planned.  
Office Space Availability for Langley, Surrey and the Fraser Valley
Office rental prices have remained flat with a vacancy rate of 10.4% for Q4 of 2022, up from 9.5% in Q4 of 2021. This increase is as a result of an increase in supply arising from a number of new completions for office space in the Greater Vancouver area. As of Q4, 2022 45.3% of new office construction is available for lease or sale and of the total inventory available 35% of the supply is sub-let space
Vacancy is expected to decline as employers increase mandates requesting employees come back to the office. Currently there is an influx of employees returning to the office for 3 day workweeks. The downside risk if the number of layoffs in the tech centre. 
"Being in the office and having accidental meetings with co-workers increases innovation and workplace satisfaction."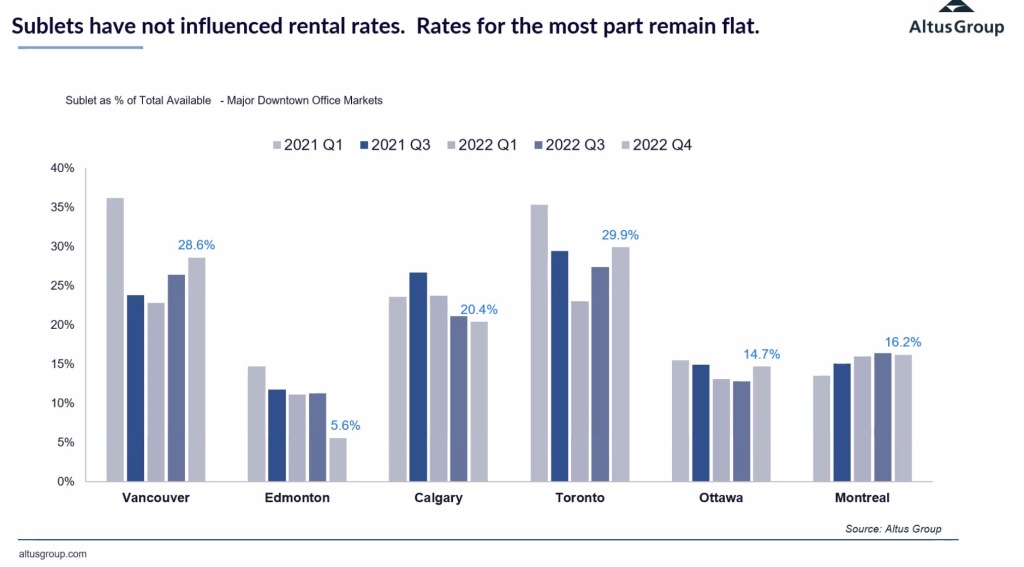 Investment Property Activity and Sales in Langley, Surrey and the Fraser Valley
Investment activity is relatively flat compared to a year ago. Momentum going into 2023 is flat where we expect to see activity return to pre-pandemic levels. People are taking on negative leverage with the idea that rents will be increasing over the next two years.
Cap rates are expected to remain relatively flat. We've already seen increases in the retail and office front, so it's expected to level off. 
Overall 2023 sales are expected to decline slightly from 2022's highs. The interest rate increases will put a drag on the condo markets as first time buyers get knocked out of the market due to the OSFI changes coming up later in the year. 
There are still opportunities in this market. Rental inventory is still at record lows and with the ban on foreign investment, there will be rental demand for entry level condos to accommodate the international student and newcomers to the area. The market is remains in a low inventory scenario. It doesn't take much in terms of surge in demand to cause price growth. If we get a recession then we could see price declines.
Trends in Cap Rates for Canada
Looking to create your investment strategy? I can help with that.
If you are looking to buy or sell, I can help. Get in touch today!

Looking for a one-of-a-kind place to call home?

Want reasonable terms on your purchase agreement?

Want expert guidance on the home purchase process?

Get in touch today and let me help you find just the right place.
Click on the link  or  me at 604-376-3350 to get the process started.
http://www.lizpenner.com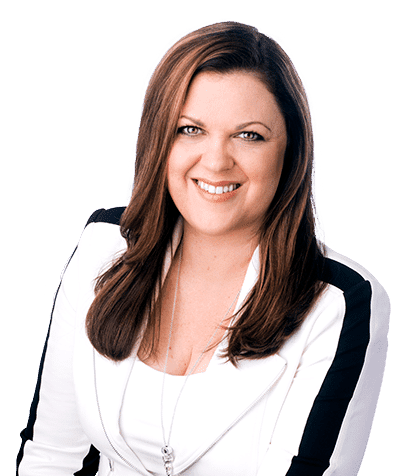 ABOUT LIZ PENNER | YOUR BEST LANGLEY REAL ESTATE AGENT
Liz Penner is a top-selling licensed real estate salesperson with the Fraser
Valley Real Estate Board and has been a top-selling realtor specializing in the residential resale of condos, townhomes, and houses for over a decade. Liz assists residents of the Langley and Surrey areas to sell real estate while looking out for the client's best interests. Liz also helps first-time homebuyers, families, and repeat purchasers with their property search process, ensuring that her clients get access to the very best homes on the market while receiving excellent service ensuring that they find the perfect place to call home.
Liz holds a BBA in leadership and has completed a variety of specific training through the Fraser Valley Real Estate Board in the areas of selling strata properties, foreclosures, estate sales, and new construction properties. Liz is also well versed in POAs, the Strata Property Act, and more.
If you are looking for a knowledgeable and professional real estate agent that is willing to do everything possible to ensure that you get top dollar for the sale of your home or to find the dream home you are looking for in the Surrey and Langley, BC areas then get in contact today.
WHY LIST YOUR HOME FOR SALE WITH LIZ PENNER
I've helped sell over 400 properties throughout the Langley and Cloverdale area, and I'd love the opportunity to do the same for you.
I've experienced straightforward sales and sales that have gone off the rails, back on the rails, off the rails, and then back on again. That's just the way the real estate train rolls, and it never rattles me.
I've got a solid toolkit to pull from when a problem arises. I take my job seriously each time, and I will make sure you get top dollar for your Fraser Valley, Langley, or Cloverdale home, smooth sailing, or otherwise.