Table of Contents
2022 Royal LePage Award Winner – Liz Penner, Top Selling Langley Realtor
2022 was a wild year for me, which is why I was honoured to receive an email notifying me that I qualified for Royal LePage's sales achievement award, ranking me in the top 25% agents in Canada (in terms of sales dollars). While I am humbled and grateful for this achievement that which I'm most grateful for is the amount of trust you, my incredible clients, placed in me by allowing me to facilitate one of your most important spending decisions. 
As many of you may already know I was unlicensed from May to October 2022. I spent much of that time making meaningful upgrades to my skills. I love education, I enjoy taking courses and I take my learning seriously, so when I sign up for classes I do the work necessary and obtain average grades over 90%. What I love most about learning is that it arms me with the latest tools and skills to best serve your interests. I value excellence in my chosen field and performing at that level requires a continual commitment to education. It is important to me that your money is well invested. I'm painfully aware of how hard you work, and I know that you have families who are relying on you to handle your money well. If there's anything in this world worth taking seriously, it's you. More than anything, I like you, I care about what happens to you and I want you to be successful. 
It is my commitment to excellence that motivated me to go back to university at 40 years old to obtain a degree and to upgrade my skills even further this year. It is also what's driving me to apply to study for my Master's Degree in Organizational Leadership and also seek out a great team of people to work with.
Langley Realtor, Langley Real Estate, Langley Commercial
Moving Forward
Looking forward I'm excited to do an ever-better job you. I am passionate and fully committed to providing you the very best advice and guidance possible. I am really excited to share all the tools and tricks I've learnt, whether it be by creating a spreadsheet detailing projected profits, researching new developments, getting your property to the top of Google results or obtaining you detailed demographic modelling to project demand for your business, I'm available and excited to be of assistance. 
For 2023 my goal doesn't involve sales goals or awards. My goal is simply to behave in a way that informs you that I have your best interests at heart.
Thank you for believing in me throughout the years, even when I didn't believe in myself. Thank you for sticking by me, even when I've taken time off work and most of all, thank you for being you. 
ENJOY WHAT YOU'VE READ. CHECK OUT MY OTHER BLOG POSTS BELOW.

Top selling Langley Realtor, Langley Realtor, Langley Commercial Realtor
Looking to create your investment strategy? I can help with that.
If you are looking to buy or sell, I can help. Get in touch today!

Looking for a one-of-a-kind place to call home?

Want reasonable terms on your purchase agreement?

Want expert guidance on the home purchase process?

Get in touch today and let me help you find just the right place.
Click on the link  or  me at 604-376-3350 to get the process started.
http://www.lizpenner.com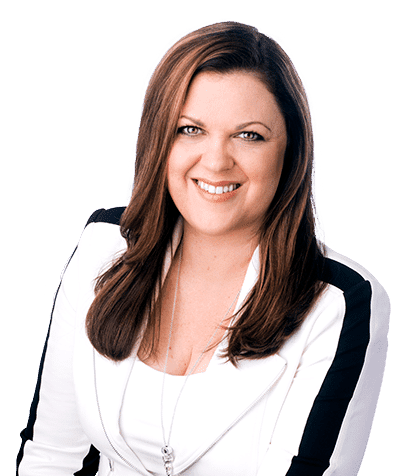 ABOUT LIZ PENNER | YOUR BEST LANGLEY REAL ESTATE AGENT
Liz Penner is a top-selling licensed real estate salesperson with the Fraser
Valley Real Estate Board and has been a top-selling realtor specializing in the residential resale of condos, townhomes, and houses for over a decade. Liz assists residents of the Langley and Surrey areas to sell real estate while looking out for the client's best interests. Liz also helps first-time homebuyers, families, and repeat purchasers with their property search process, ensuring that her clients get access to the very best homes on the market while receiving excellent service ensuring that they find the perfect place to call home.
Liz holds a BBA in leadership and has completed a variety of specific training through the Fraser Valley Real Estate Board in the areas of selling strata properties, foreclosures, estate sales, and new construction properties. Liz is also well versed in POAs, the Strata Property Act, and more.
If you are looking for a knowledgeable and professional real estate agent that is willing to do everything possible to ensure that you get top dollar for the sale of your home or to find the dream home you are looking for in the Surrey and Langley, BC areas then get in contact today.
WHY LIST YOUR HOME FOR SALE WITH LIZ PENNER
I've helped sell over 400 properties throughout the Langley and Cloverdale area, and I'd love the opportunity to do the same for you.
I've experienced straightforward sales and sales that have gone off the rails, back on the rails, off the rails, and then back on again. That's just the way the real estate train rolls, and it never rattles me.
I've got a solid toolkit to pull from when a problem arises. I take my job seriously each time, and I will make sure you get top dollar for your Fraser Valley, Langley, or Cloverdale home, smooth sailing, or otherwise.