Is this ban a good thing for buying Fraser Valley Real Estate? Some say no.
Throughout the years Canada has become increasingly unwelcoming to foreign investment. As home prices rose, negative sentiment ensued, starting in 2016 with a foreign buyers tax of 15% and increasing to 20% in 2018. Now Canada is introducing a national 2-year ban on ownership of foreign property. While the ban may be narrowly aimed at investment in residential property, the international community may not interpret it this way. Others argue that this ban is overkill in attempting to calm a market that has already cooled down. This ban has the potential to be costly and difficult to implement while failing to affect any real change. Others fear that we could see reciprocal bans from the US and Mexico as this ban also applies to them.
Globe and Mail Article on Foreign Buyers Ban
https://www.theglobeandmail.com/real-estate/toronto/article-real-estate-industry-braces-for-foreign-buyer-ban/
Benefits of the ban
Some argue that foreign buyers competed with local property buyers, taking up the already scarce supply of homes only to leave them vacant. It has also been argued that foreign buyers are willing to pay more for homes, driving up the prices and locking the local population out of the market. Foreign investment is cited as one of the many reasons local home prices have detached from local incomes.
Moving forward
Whether the ban hurts or helps us is yet to be seen. What we know is that an untested policy is being implemented on an already cooling market on the heels of a worldwide pandemic and after Canada's taken on a crippling amount of national debt. 
Nevertheless, the ban comes into effect on January 1, 2023. To date, we don't have all of the details yet but below is an article from the BC Real Estate Association. It details fines for contravention and exemptions and shares links for more information.
BCREA Press Release
The Act prohibits individuals who are not Canadian citizens or permanent residents of Canada (collectively, "non-Canadians") from purchasing residential property in Canada for a period of two years. The prohibition also applies to corporations that are not incorporated in Canada or are controlled by non-Canadians. Additional details regarding the prohibition will be addressed in supporting regulations from the federal government, which are expected to be issued before January 1, 2023. While the Act does not directly impact the provision of real estate services or mortgage lending, it does introduce restrictions to future agreements of purchase and sale of residential property that regulated entities should be aware of. The Act:
Prohibits non-Canadians from directly or indirectly purchasing residential property in Canada for a period of two years, which includes purchases made through corporations, trusts, or other legal entities;Applies to residential property, which includes detached homes or similar buildings of one to three dwelling units as well as parts of buildings such as semi-detached houses, strata units, or other similar premises;Establishes penalties for non-compliance applicable to non-Canadians, as well as any person or entity knowingly assisting a non-Canadian in contravening the prohibition;Establishes that a contravention of the prohibition could result in a court-ordered sale of the residential property, which would result in the non-Canadian receiving no more than the purchase price paid for the property; andSets out exemptions for certain classes of people such as: refugees, individuals who purchase residential property with their spouse or common-law partner (provided the spouse or common-law partner is eligible to purchase residential property), temporary residents in Canada who satisfy the prescribed conditions in the regulations, and other classes of persons set out in the regulations.
Considerations For Regulated Entities Regulated entities should review the Act to ensure they are aware of who the prohibition applies to and how residential property is defined so they are able to advise and inform potential clients of the new restrictions on residential property sales. Regulated entities should be aware that once the Act is in force, any person or entity that "counsels, induces, aids or abets" a non-Canadian to purchase directly or indirectly any residential property is guilty of an offense and is liable on summary conviction to a fine of not more than $10,000. Therefore, regulated entities should consider making reasonable inquiries to determine whether a buyer is a non-Canadian for the purposes of the Act before assisting with a transaction for residential property.If regulated entities are unsure if a client, property, or transaction is captured by the Act, they should advise their client to seek legal advice before continuing to provide their services. Regulated entities that utilize standard-form contracts of purchase and sale may want to consider changing them to contain assurances from buyers that they are not a non-Canadian within the meaning of the Act. Regulated entities should also review the supporting regulations once released to ensure they understand the exemptions, as well as the full scope and application of the prohibition. Additional InformationTo learn more, please refer to: The Prohibition on the Purchase of Residential Property by Non-Canadians Act;The Department of Finance Canada's news release; and Canada Mortgage and Housing Corporation's news release and FAQ. If you have questions about this Advisory, contact BCFSA's practice standards advisors or your relationship manager.
Buying a home Fraser Valley, Langley Realtor, Langley real estate, Langley Commercial Real Estate
Looking to create your investment strategy? I can help with that.
If you are looking to buy or sell, I can help. Get in touch today!

Looking for a one-of-a-kind place to call home?

Want reasonable terms on your purchase agreement?

Want expert guidance on the home purchase process?

Get in touch today and let me help you find just the right place.
Click on the link  or  me at 604-376-3350 to get the process started.
http://www.new.lizpenner.com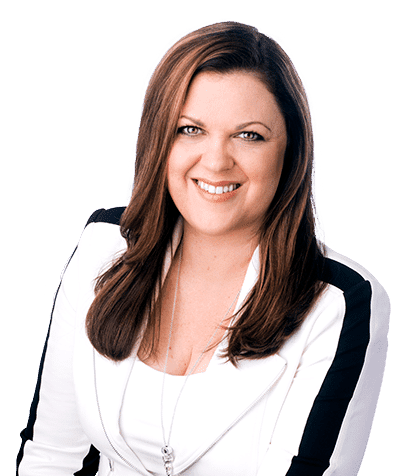 ABOUT LIZ PENNER | YOUR BEST LANGLEY REAL ESTATE AGENT
Liz Penner is a top-selling licensed real estate salesperson with the Fraser
Valley Real Estate Board and has been a top-selling realtor specializing in the residential resale of condos, townhomes, and houses for over a decade. Liz assists residents of the Langley and Surrey areas to sell real estate while looking out for the client's best interests. Liz also helps first-time homebuyers, families, and repeat purchasers with their property search process, ensuring that her clients get access to the very best homes on the market while receiving excellent service ensuring that they find the perfect place to call home.
Liz holds a BBA in leadership and has completed a variety of specific training through the Fraser Valley Real Estate Board in the areas of selling strata properties, foreclosures, estate sales, and new construction properties. Liz is also well versed in POAs, the Strata Property Act, and more.
If you are looking for a knowledgeable and professional real estate agent that is willing to do everything possible to ensure that you get top dollar for the sale of your home or to find the dream home you are looking for in the Surrey and Langley, BC areas then get in contact today.
WHY LIST YOUR HOME FOR SALE WITH LIZ PENNER
I've helped sell over 400 properties throughout the Langley and Cloverdale area, and I'd love the opportunity to do the same for you.
I've experienced straightforward sales and sales that have gone off the rails, back on the rails, off the rails, and then back on again. That's just the way the real estate train rolls, and it never rattles me.
I've got a solid toolkit to pull from when a problem arises. I take my job seriously each time, and I will make sure you get top dollar for your Fraser Valley, Langley, or Cloverdale home, smooth sailing, or otherwise.